H3 Capital, LLC is a premier property management service for all your investments, offering over 30 years of combined experience in multi-family and residential property management. We want to partner with you to remove the aggravation and hassle of managing your own properties. Let us increase your revenues while reducing expenses, and help protect you from loss. Our award-winning team will maximize your investment by evaluating assets, current market rent, preventative maintenance, customer satisfaction, net operating income, and much more.
(FaQs) Frequently Asked Questions
Whether you're new to the ins and outs of property management or not, you likely have some questions about how we handle the process. Here are our most frequently asked questions, but if you want to learn more, please contact our staff for further information.
Once we receive a signed property management agreement and the keys to your property, we can start marketing your home! If a home is currently occupied or not in the best shape, it is financially beneficial to wait for the presentation until it is more presentable. In all cases, we conduct an immediate inspection and assessment of the situation before communicating with you about our recommendations and what you are comfortable with. We understand that time is money in rental investing, so we move quickly once you sign up.
What is the rental process?
When someone is interested in your property, they can easily apply online through our website. Our application is available 24/7 and the procedure involves:
-A national credit and background check
-Current employment/income verification
-Past rental history plus eviction search
If the applicant passes our screening process, we will instruct them further on what they need to do to secure the property.
Why shouldn't I manage my property myself?
One major reason is that management expenses are tax-deductible, making it much more affordable than most people realize. Another factor that most landlords overlook is the value of your time. The majority of our customers have demanding professional and personal lives. In these cases, it usually makes sense to delegate the headaches to a dedicated, affordable professional so you can focus on what really matters to you. Aside from your valuable time, you should consider that working with our professionals will be more convenient, efficient, and risk-free for you.
What can I do to get my home rented faster?
We advise being available and quick to respond when we request information, clarification, or approval. Any delays of approval on repairs or paperwork and a lack of direct, decisive communication are the top causes of postponements. Micromanagement is the #1 cause of avoidable delays.
The most important thing is to communicate clearly and quickly with your property manager or contractors.
Make sure your home is in good condition. It needs to present well to entice interest among prospective renters. It really is that simple.
Respond appropriately to renter market conditions. The market sets the rate for your home. Your monthly payment, interest rate, HOA dues, and any other factors that do not directly benefit renters are distractions that often hurt landlord profitability.
Advertise
H3 Capital markets properties via the Internet, online classifieds, major search engines and traditional advertising methods. These methods include Yellow Book, SBC Yellow Pages, signage and print media ads. In addition, our close relationships with local newspapers, chamber of commerce, colleges and Scott Air Force Base provide us with additional promotional opportunities.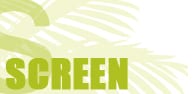 Screen
H3 Capital views tenant selection as one of the most important services provided to our client investors. Each prospective tenant is required to complete a detailed application. From that, we obtain their credit score and history, verify rental and/or ownership history, references, employment, and income.
Approve
H3 Capital approves prospective tenants after all of the extensive safeguards are completed. Once accepted, the prospective tenant is required to sign a lease, compliant with all local and state laws, and provide a security deposit.
Place
H3 Capital's approved tenants are provided with a list of tenant services and a checklist of any policies, procedures and/or requirements of the property. In addition, he/she is provided with an instruction letter, outlining the expectations of H3 Capital and our client investors regarding payment method and care for the property. Finally, prior to moving in, the tenant is given an inspection of the property.